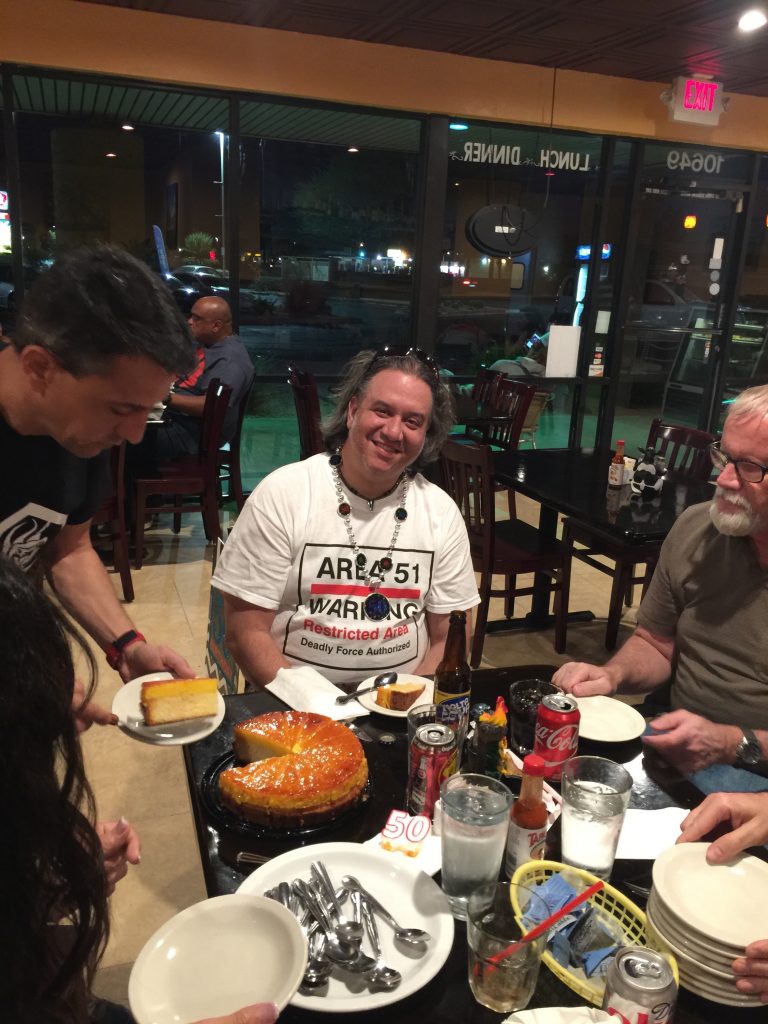 Cuban Foods Market & Bakery, Phoenix, AZ – April 27, 2017
by El Presidente
Our monthly club dinner doubled this month as my 50th birthday party!  What a great turnout!  Thanks to everyone that made it a special evening.  Special thanks go out to Luis Bartolome for providing a door prize and congratulations to Allen Kelly for winning a new Scala Rider headset.  Another thank you goes out to GO AZ Motorcycles of Scottsdale for picking up the tab!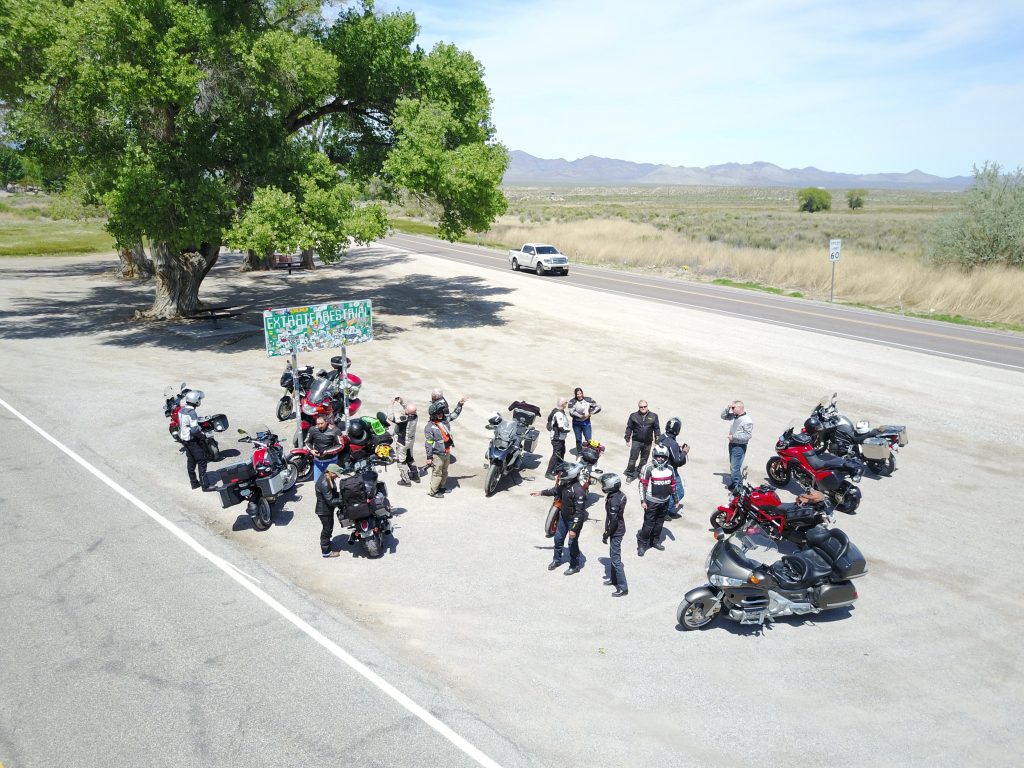 GO AZ Motorcycles, Scottsdale, AZ – April 21-23, 2017
by El Presidente
Our annual alien themed tour tooks us back to the original Alien Abduction Tour from 2014 with a few changes.  Since we get a bunch of people from out of town to ride this ride, we had a meet & greet the night before departure at The Thumb in Scottsdale.  This unique concept was featured on Guy Fieri's Diner's, Drive Inns and Dives.  You can get race fuel at the gas pumps, run your car through the car wash and enjoy excellent BBQ while you wait!
Friday morning greated us with perfect weather and smiling faces at GO AZ Motorcycles Scottsdale.  A group of almost 40 motorcycles showed up for the start.  After coffee, bagels and a brief rider's meeting held by ride chair and vice president Rodney Chew, we were all off in a few groups.
Our route took us up I-17 with a gas stop in Camp Verde.  We then continued up to Flagstaff and SR 89 North.  A few of us stopped for lunch at the Cameron Trading Post while others beat feet for our destination for the night at the Lake Powell Resorts & Marina.  From there groups enjoyed tours of Lower Antelope Canyon, a boat tour of Lake Powell and some adult beverages at the bar.  We all then had dinner at the Rainbow Room where the scenic views of the lake were second to none!  After dinner, we had a 50/50 drawing.  Congratulations to Les Finkel for winning just over $100 in cash.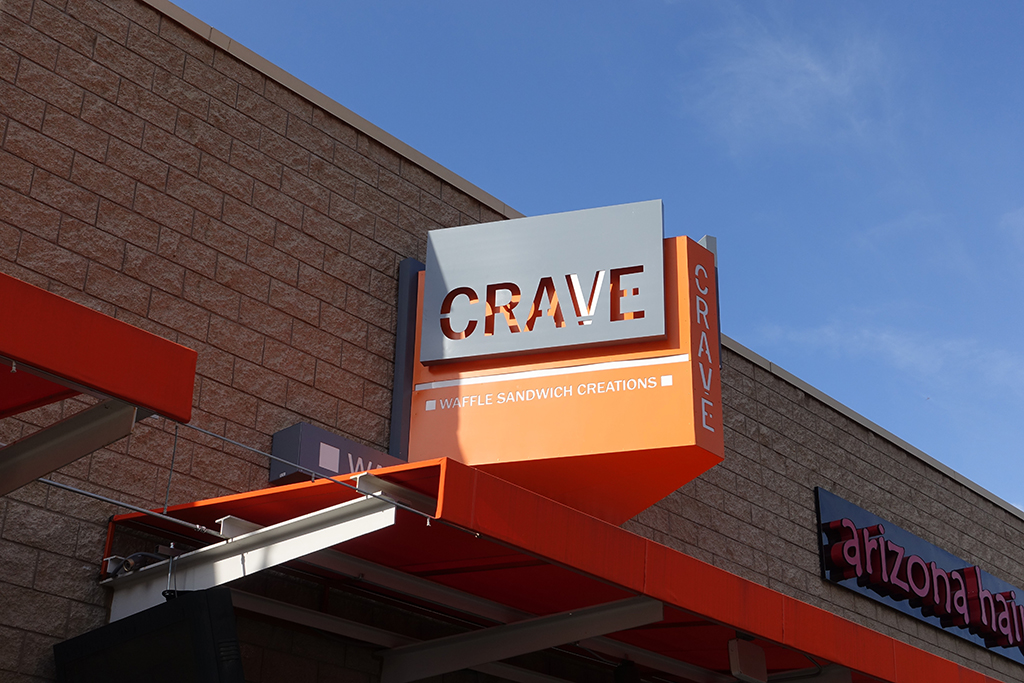 Glendale, AZ – April 9, 2017
by El Presidente
Spring is definately in the air!  With AZ Bike Week in full swing and reat weather, out 2nd Sunday Breakfast was held at Crave at Westgate in Glendale.  Crave is known for it's waffle creations and didn't disappoint!  Though manuevering in Westgate was a little tough because of a run event that closed a lot of the access points. It was great to see all of the regulars and some new faces as well!  Sean Lind, former President of our club even made an appearance!  El Presidente also debuted his new Harley Dyna Wide Glide.  No fear, nothing was replaced in the garage!