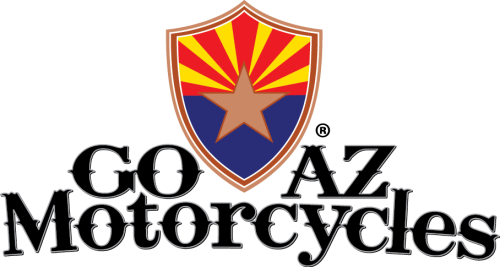 2019 GO AZ Motorcycles Ride Series
Program Details
We are happy to announce our full schedule of rides for 2019. Our sponsor dealer, GO AZ Motorcycles would like to encourage you to ride your motorcycle and are enthusiastic that you to do it with us, the AZRATPack! Here are the details of the GO AZ Motorcycles/AZRATPack Ride Series that will recognize riders that consistently participate in our rides. There are 3 levels of awards that will be given at our year end Holiday Party to riders that meet the criteria of the following award levels:
Aluminum – Riders that ride in all 3 single day rides this year: West Valley Ride (1/19), Sedona Ride (8/17) and Lake Havasu Ride (12/7)
Carbon Fiber – Riders that ride in all 3 "Sticker" rides: Southern Arizona Tour (3/30), Alien Encounters Grand Tour (5/3) and Route 66 Tour (10/4)
Titanium – Riders that ride all 6 rides in calendar year 2019
To qualify, you must be a full paying member, start at the designated start point for each ride and completely fill out the ROL/Waiver form legibly.