I was online and saw a post by someone that was asking if anyone had experience with the WunderLinq device on a BMW. I had never heard of so went to check it out. Here is some info from the website.
Introducing the WunderLINQ
The WunderLINQ is a combination of Plug-and-Play hardware that snaps into your existing BMW Motorcycle Navigation Prep and a companion app for your Android or iOS phone or tablet. Together they allow you to control your mobile device and other connected devices like GoPros from your handlebar wheel. If your motorcycle also has the On Board Computer Pro option the WunderLINQ can also receive and decode performance and fault data.
This all sounded really cool to me so I ordered a kit. My total out the door with the mounting for my phone and a MOA discount was $267.40 (Way cheaper than a Nav VI). I received my order in just a few days.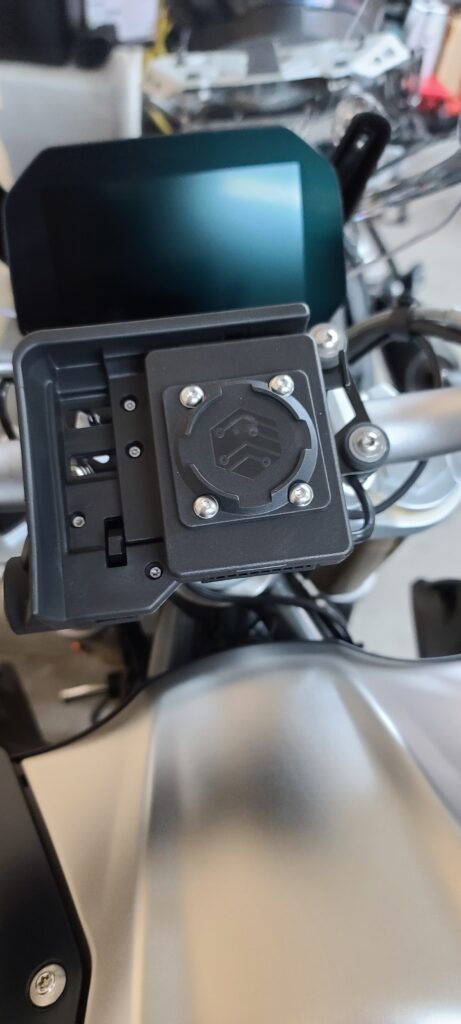 I received my device and the initial setup was very easy. But there were a lot of settings that I wanted to tweak to make it more usable to me. You really need to go through the settings because a lot of the settings are set to Metric. Other settings are just personal preference. I would say overall this was an easy setup. But the tweaking of the settings and learning curve is a little high. But now that I have it set as I want it, I really like it. The mount just locks in right where your GPS would normally go. They send you a magnetic mount to put your phone on the same GPS holder if you want. I purchased an Otterbox case specifically for this. I will only use it while on the bike or on trips. The magnet is very strong and I am confident in not losing my phone. It will remain to be seen how I feel after having it for a while and putting some miles on it. But for now it was a great spend!
On my first couple of rides with it I really liked all of the info that was right at my fingertips. All of it customizable to my liking.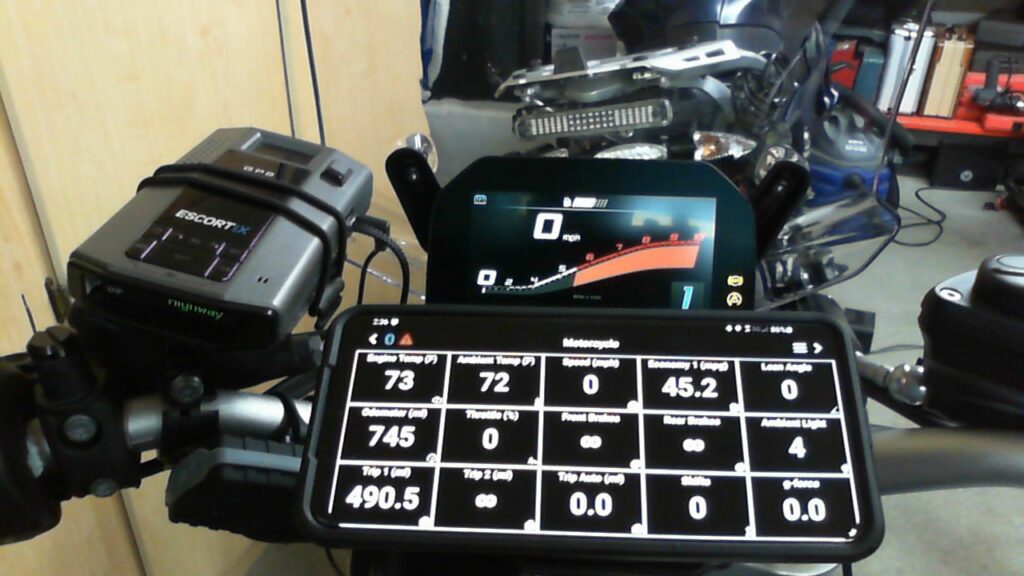 There are several screens that you have the option of using. They are all easy to get to using the WonderWheel on your BMW. Here are some examples.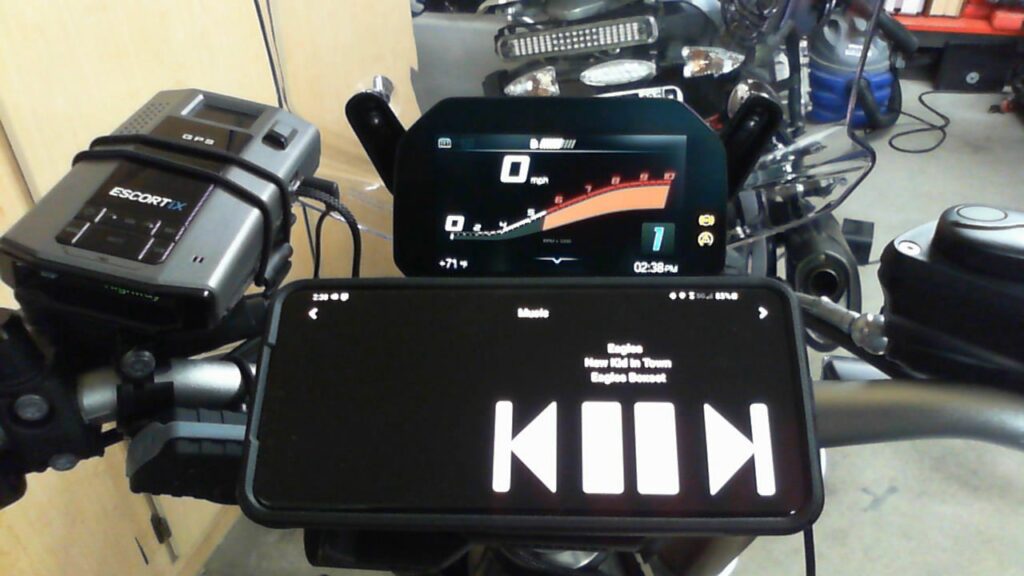 If you have an older bike that does not have he TFT display, there is even a screen to imitate what you would see if you had one. I love using that on my S1000XR.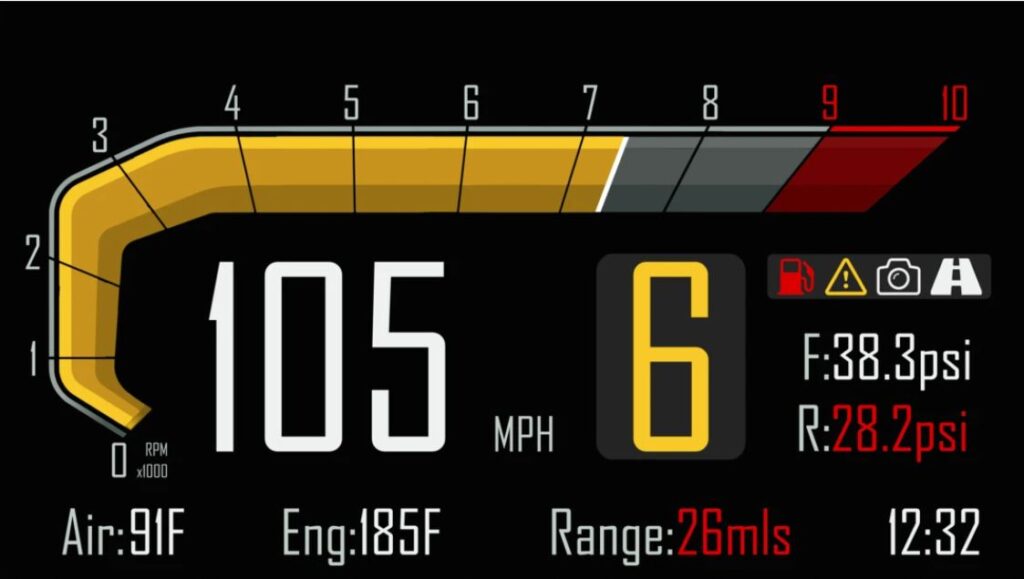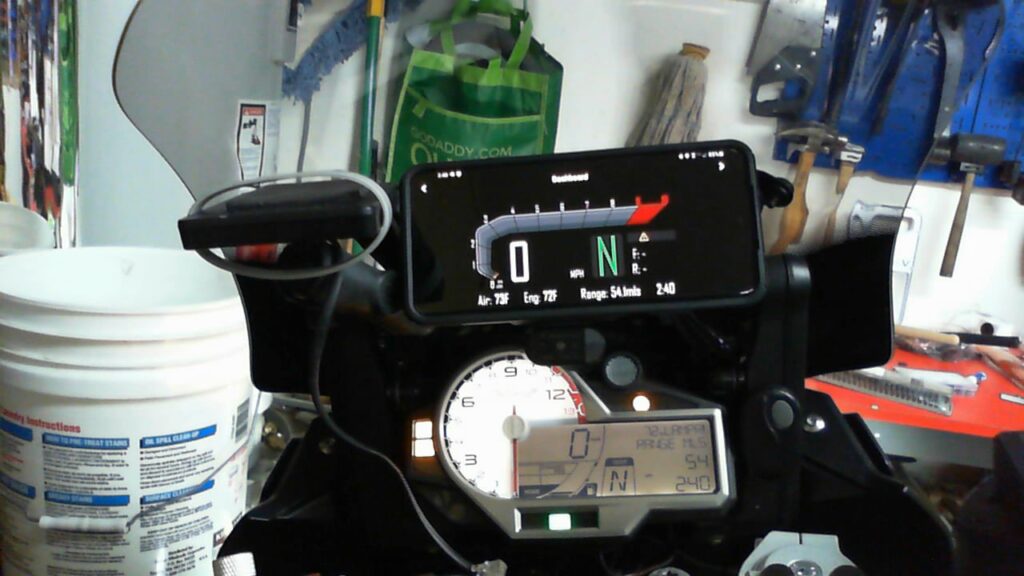 I think this is a much better option than using the Nav VI. I am still getting used to it. As a Tech Geek, I can see some modifications that would be nice to have on the app but so far so good.
Just one NOTE: I noticed that this app was killing my battery on my phone when not riding. While I was on the bike using it I had it plugged in. However, once you stop riding it continues to run in the background I guess looking for the bike connection. But I also noticed that my facial recognition was not working due to the app locking my camera. On my phone I went in and set the app to sleep unless actively used. Problem solved.
So, if you too decide to give it a try, enjoy! And let me know what you think!
Blackbox Embedded Official Website and Shop – Black Box Embedded Official Website and Store
Stephen Stoops
Road Captain\Treasurer