By El Presidente
As the Board of Directors of this club is putting together the 2020 ride schedule, I thought it would be a great time to write about a couple things I found when importing GPX files of trips that someone else has routed on Basecamp or another mapping software.
The other day I imported a route of a potential ride for next year and in the waypoint window I noticed that the arrival times weren't calculated.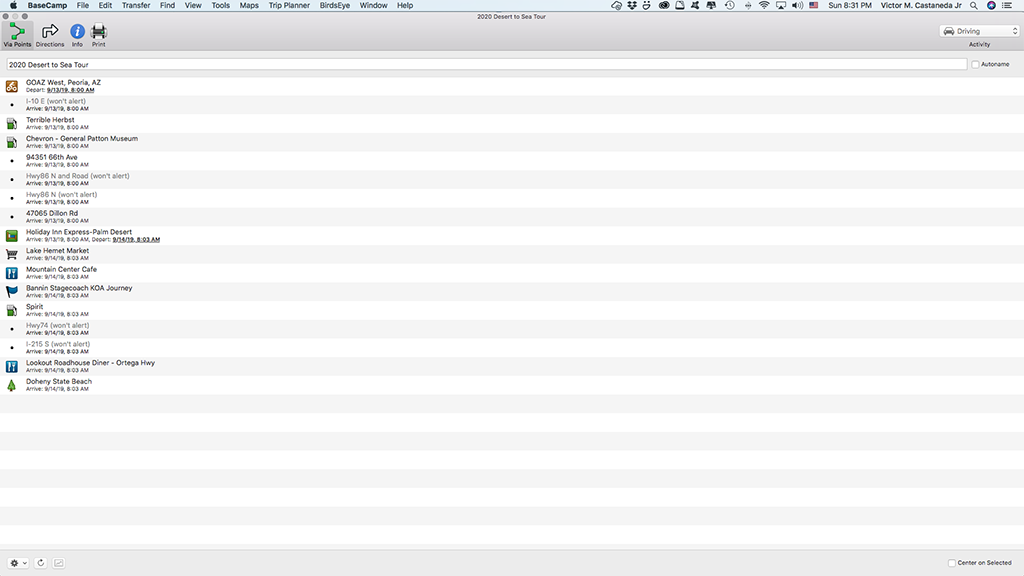 When I hit the "calculate" button (second from the left at the bottom of the screenshot), the route changes. I suspect that in some cases, that when you import a route to your GPS that you have not inspected in Basecamp, depending on your settings, the route that you're importing may "recalculate" and change causing you some confusion on the road.
When downloading a GPX file from this website, to have the best results and the least amount of confusion, I recommend that you open the route in Basecamp, double click the route so that you get the waypoint window as above and click the "calculate" button. If you see that the route has changed, just hit "undo" in the "edit" menu.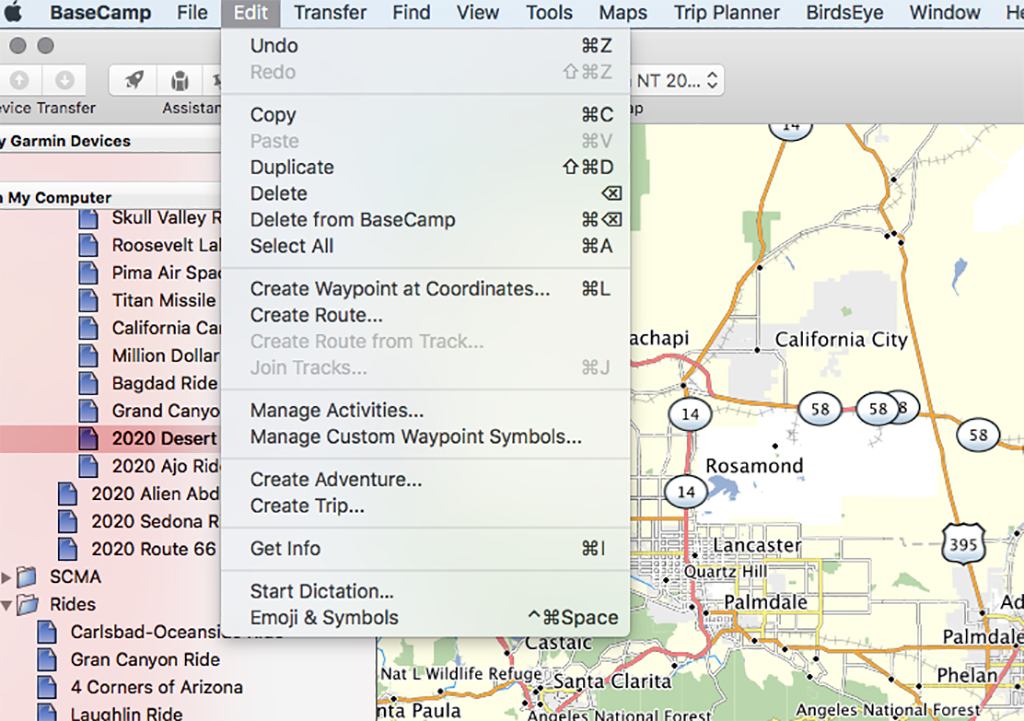 This will get you back to where you were. From there, download the PDF files of the map and turn by turn directions for the ride you're going on. Once you have those open, hit the "calculate" button again in the waypoint window. Make sure that in the upper right hand corner of the of the waypoint window you have the car icon with "Driving" next to it. This should eliminate any constraints on routing, like letting you use interstate highways, depending on your settings. Then I would start going through the turn by turn PDF and making sure what's on your active route starts to match your turn by turn. You can check the overall shape of your active route by checking it against your map PDF.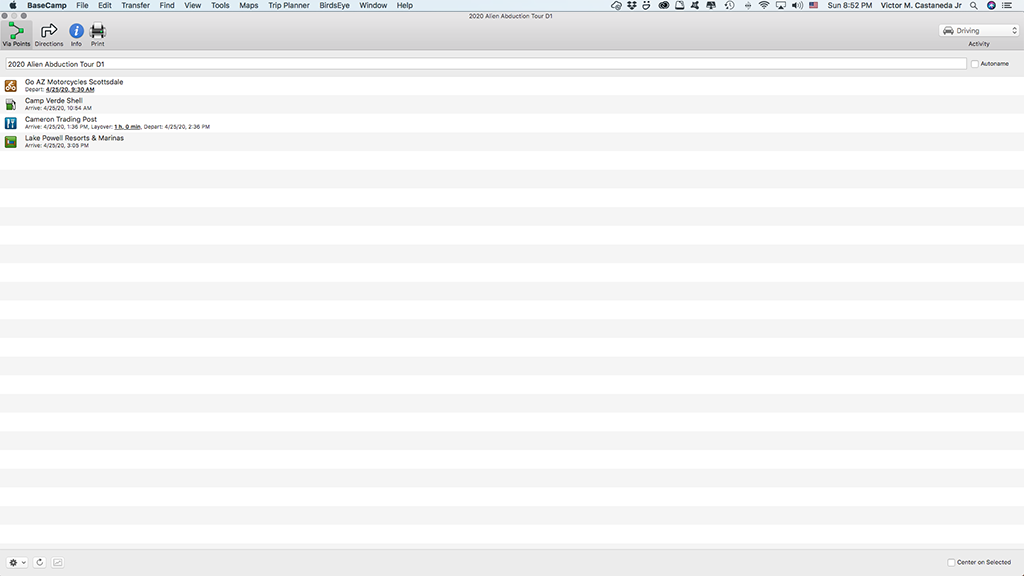 Your waypoint window should resemble something like the one above with all your waypoints and shaping points with arrival times and layover times, if you choose to add them.
Once you've gotten your route to match the turn by turn directions PDF, it's ready to transfer to your GPS unit and shouldn't give you much hassle on the road. Again, things can change depending on your GPS unit's settings and it is a good habit to print out and bring the PDFs provided for you along with getting familiar with the route!
Hope this helps! I'm in the process of setting up another Basecamp class with GO AZ in Scottsdale. Please watch our "News" section of the website and our monthly newsletter for an announcement on when that will be taking place.